Gender: Young adults; horror
Rating: 5/5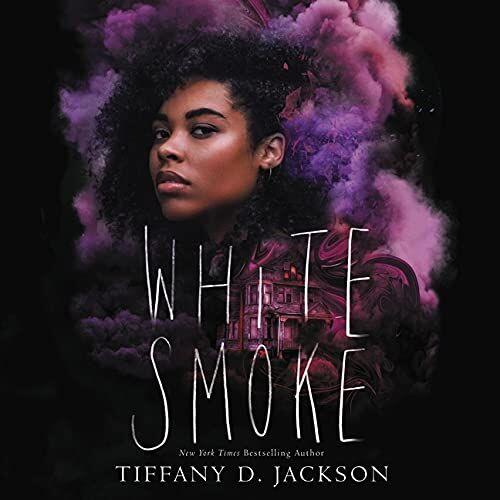 When Marigold and her film family move from California to a small Midwestern town called Cedarville, they're looking for a fresh start. The man; her mother, Raquel; her stepson, Alec; her brother, Sammy; her stepdaughter, Piper; and their dog, Buddy, move in after Mary has some personal problems at school and her mother wins a fellowship to finish her book. Their new neighborhood is on the up and up. Sure, it's worn out now, but it'll look good soon. At least, they get a free house out of it. It seems too good to be true.
Unfortunately, it is.
Mari begins to notice strange things going on: strange shadows, a ragged wind seeping through vents in the middle of the night, things disappearing, and Piper acting strange. Piper and Mari never got off on the right foot, but she's acting even weirder than usual.
Mary tries to tell everyone that something is wrong, but no one believes her. What's worse is that not only does her family not trust Mari, Piper is using Mari's unpleasant past against her to further discredit her. But we all know the truth – this house is haunted and Piper is a pawn in the ghost's scheme. We've all heard of poltergeists!
If this was a simple ghost story, I might have stopped reading. Not because it wasn't good, but because it's not exactly new. Fortunately, it's not just a ghost story. Mari also discovers an evil scheme hatched by the development company that offered Raquel this free company and house. At the heart of this horror book is an allegory for an obvious social issue: gentrification.
Gentrification is the process by which a developer seeks to improve an urban neighborhood, usually a lower-income neighborhood. Rents skyrocket and force the original residents out, leaving the area up for grabs only for those who can afford it.
We may read this book as entertainment, but for those experiencing gentrification, it is a waking nightmare, a real-life horror story. In the presence of those who haunted Mary's family home, they had their house stolen by people who were not okay with the fact that the house was not for sale.
"My house!"
The voice Mari hears repeats this over and over.
"Myhousemyhousemyhousemyhousemyhouse!"
It's bittersweet that not only was their house stolen (fatally), but now there are new residents. This allegory is what makes this book so important. Gentrification is a horror story for those who have to endure it, and I love this author, Tiffany D. Jackson. it forces us to think about it. She also addresses other social issues in her novel, particularly the use of marijuana.
It's been a while since I last read a horror novel, young adult (YA) or otherwise, so diving into this genre was fun. When I read, I was so scared that I didn't want to read at night. This book kept me on my toes and when you add allegory to the mix, this was a fast paced, exciting book that I was quickly hooked on.
I love the growth we are seeing regarding Marigold. At the beginning of the book, she's guilt-ridden, crippling with anxiety and, if we're being honest, a little selfish. However, by the end of the book, she's transformed into someone who can face her ghosts, conquer her anxiety, and is willing to risk her life to save Piper, who wasn't a fan of Mari at all (and the feeling was mutual).
The only thing I didn't like about this book is that there is no epilogue, so when things go up in [white] smoke (literally), we have no idea what happens next! Jackson is notorious for fascinating plot twists and leaving readers on the edge of their seats, but she doesn't always do an epilogue. Often, we are left wondering what will happen next, and that remains the case with this book. But make no mistake; none of this makes this book any less exciting to read! We get a bit of resolution at the end of the book, but we don't learn how everyone picks up the pieces after what happened.
All in all, this was an important and entertaining book. I would highly recommend to YA fans or anyone who is a fan of RL Stine (author of "Goosebumps"). This book absolutely gives you goosebumps, and Stine described "White Smoke" as "Disgusting. Scary, I wanted to scream!" I couldn't agree more.
.